FACILITIES
Submitted by

admin

on Sat, 05/18/2019 - 08:03
ACADEMIC FACILITIES
1. Computer Laboratory
About 15% of the courses offered in BEM UNY are directly related to the use of computer and 20% other courses moderately related to computer. To support the teaching and learning activities for these courses, BEM UNY has three computer laboratories. One of the laboratories is equipped with high specification computer that supports multimedia processing.
2. Workshop for Producing Learning Media
One of BEM UNY graduates' competences is the ability to develop learning media including mathematical manipulatives. To develop this competence, BEM UNY provides a workshop room for producing learning media. This workshop is equipped with various production tools and raw materials to create conventional or non-ICT learning media.
3. Show room to display learning media
This room is aimed to display learning media developed by students. The room is also used for teaching and learning activities at which students could simulate or demonstrate the use of learning media or manipulative.
4. Microteaching Laboratory
To develop students' teaching skills, BEM UNY has a microteaching laboratory. This laboratory consists of two rooms, i.e. teaching simulation room and operator room. The teaching simulation room is equipped with whiteboard, LCD projector with audio connection, teacher desk, student desks, and a collection of learning media. Furthermore, the teaching simulation room is also equipped with four units of camera, i.e. one dynamic camera to capture teacher's and students' mobility and three static cameras to capture whole class activities. The recording process is handled by an operator. The teaching simulation is then recorded, edited, and produced into teaching learning videos.
5. Library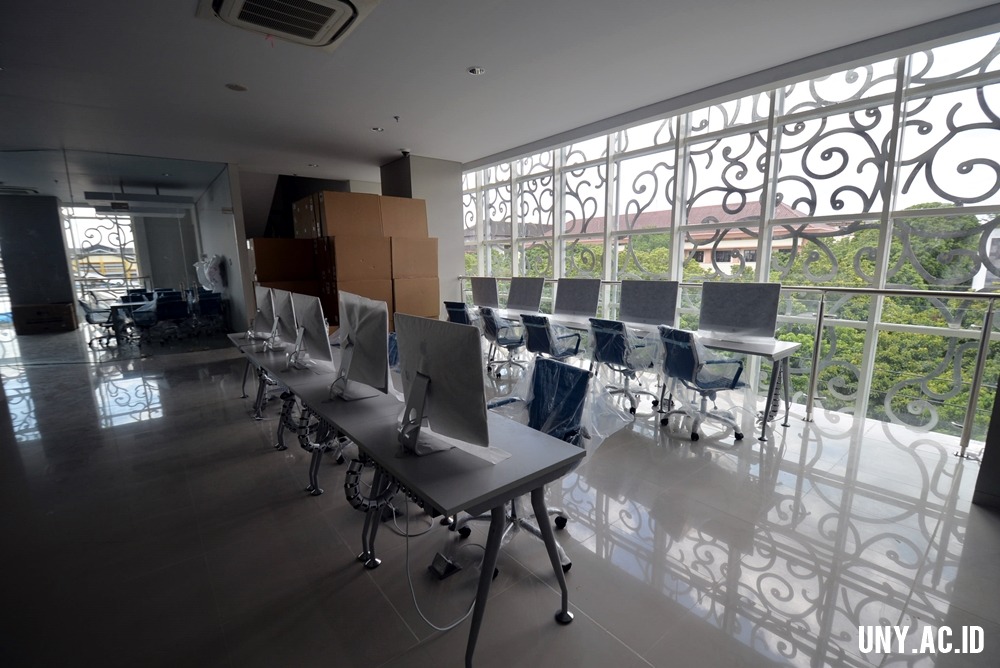 Library is managed at the university and faculty level. The university library includes conventional library and digital library. The digital library is equipped with computers with high specification and a large database of scientific publication.
SUPPORTING FACILITIES
1. Mosque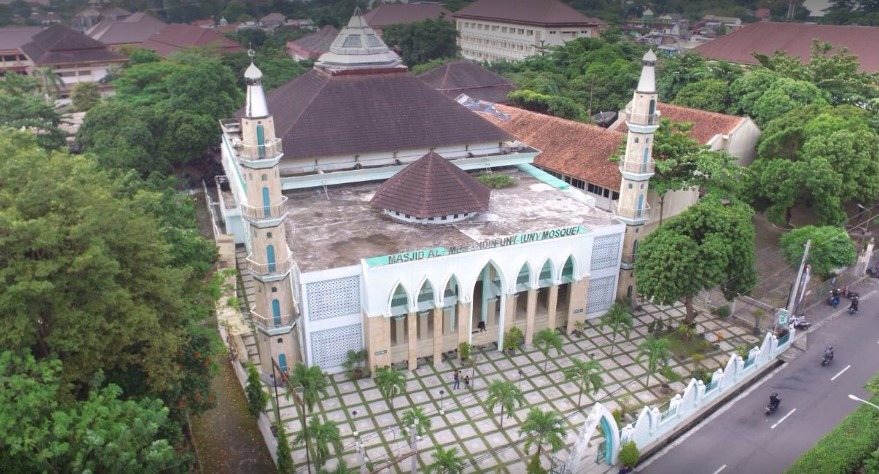 University and faculty provide mosques to facilitate staffs' and students' spiritual and religious needs.
2. Gazebo and Public Areas
The faculty provides gazebos and public area for students. Students could use this facility for academic discussion or non-academic activities.
3. Health Center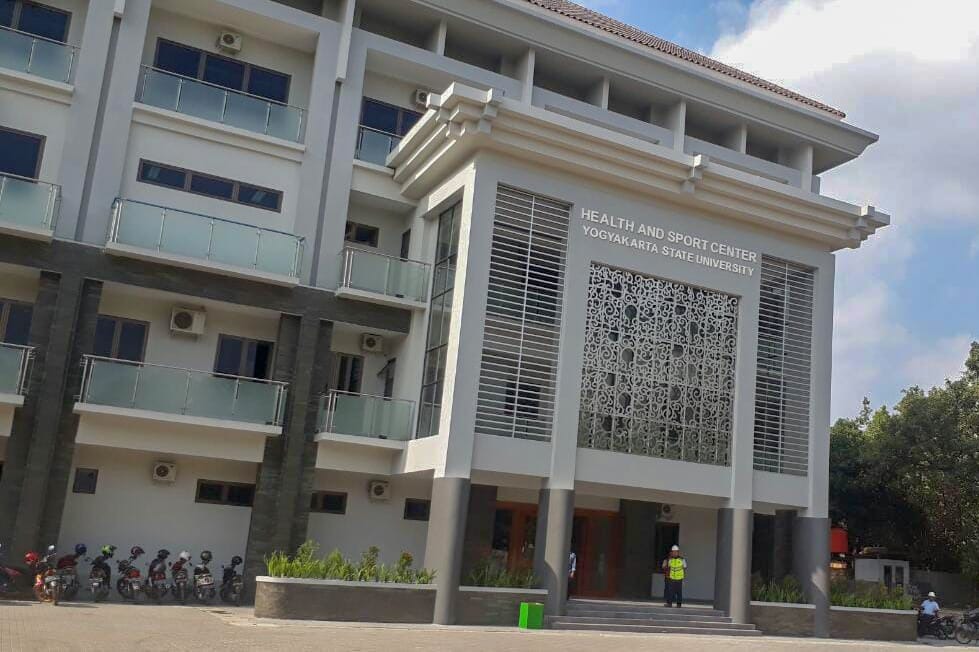 The university provides health center for students and staffs.
4. Sport Facility

The university provides various sport facilities, such as tennis court, basketball area, and swimming pool. Students' can use these facilities by following certain reservation procedure.
5. Counseling Center
Counseling center is provided to for students who need psychological advice.
ONLINE SYSTEM FACILITIES